Was it me, or did 2016 not just fly by but whirl by and take us all down with it? I don't think that was just me. This year was crazy. My personal life was absolutely insane. In a good way and in some tough ways. I LOVE end of the year recaps and reviews, so feel free to link up yours at the bottom of this post.
I'm going to go over the highs and the lows, the best and the worst, and can't wait to review what went on in my life this year.
Blog Posts
These are my top posts based on views, comments, repins, and shares.
Most Popular Posts:
The Ultimate Guide to A Weekend in Nashville – possibly one of my most shared posts of all time. It was showing over 10,000 shares… then I switched to WordPress and lost the count.
The Big Reveal – quite possibly the most comments I've ever received on a blog post (over 300!) ever.
15 Best Travel Hashtags for Instagram
15 free photos for your Blog and Instagram
My Favorite Posts:
Best Spots in Nashville to Take a Picture
My series "Lost in the Right Direction" about Michael and I's love story
How we Saved $45,000 in 6 Months – I wrote this before revealing that we moved abroad, but this was all a master plan!
What to do in Heidelberg, Germany – Had to do a travel guide for my new home city!
Guide to Saving Money to Travel the World – because we should all see the world.
Best posts on blogging:
The Best Blogging Tools – Game Changing Programs, Plugins, and Tech – seriously, everything I use on my blog
8 of the Best Things I did This Year to Grow My Blog and Business
How to Make Money as a Blogger
My Favorite Hashtags to Gain Likes and Organically Grow Your Instagram
Hardest post: Change of Plans. I wrote this just a few days before my mother-in-law passed away. It was very hard losing her this year, and it's the reason we delayed our move. But I was very glad we got to spend our last few weeks with her.
The BEST thing that happened:
I moved to Europe. After planning this for a couple years, my husband Michael and I took the insane leap and just DID it. It was crazy and hard (and well, still is) but has already been the most incredible  4 months of my life. You can see why we decided to move here and why we picked Heidelberg here. All our travels here.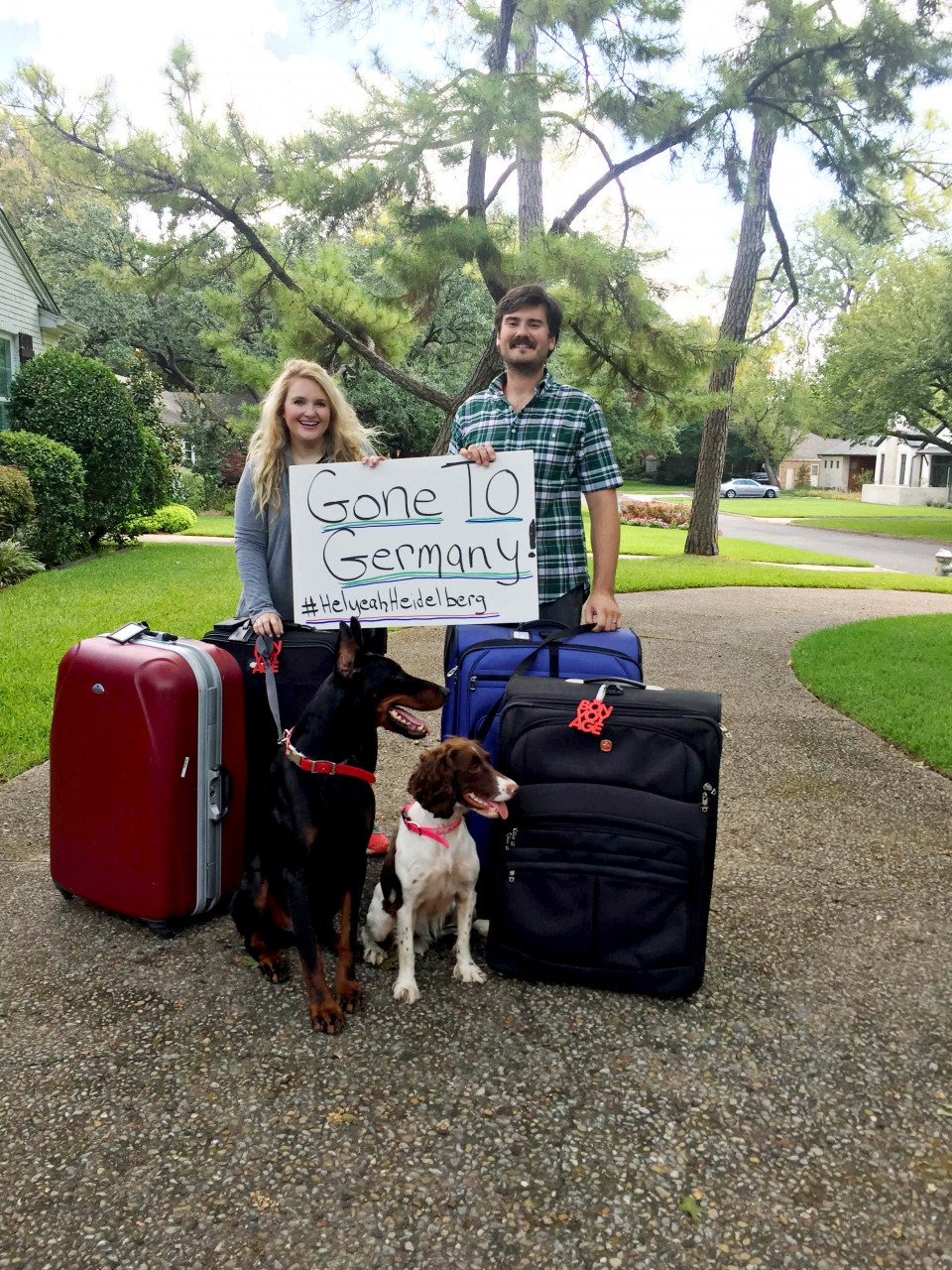 Favorite Travels:
I traveled to Colorado for a blogger's wedding. Weird and wonderful and yes I can't believe I did that. But going with my blogger bestie Sarah to Taylor's wedding was awesome and not awkward at all. But epic. Full recap on that here.
I flew to San Francisco to film a very profresh photography course with Brit + Co! It was a really cool experience and I learned a lot in the process.
I went to London during Christmas which was so magical and fun.
I went to Christmas markets in Germany (Heidelberg, Worms, Nuremberg, Dusseldorf) Strasbourg, France and London. And I cannot get enough. They were some of my highlights this year.
I lived outside of Dallas for a WHOLE year in Nashville, Tennessee and loved it. I was so worried about doing this. You wouldn't believe how many tears I cried. but honestly, it was one of the best experiences of my life and I miss the friends we have there every day.
We traveled all over Tennessee and nearby, including The Great Smoky Mountains, camping all over, St. Louis, Cincinnati, Asheville and Charlotte, North Carolina, and Chattanooga.
We also spent time with my family in my favorite place, Seaside, Florida.
This was the tail end of 2015, but we went to Asia!
I know my travels have really just begun in Europe. We already have a lot planned for my mom's visit (Austria, Switzerland, France to name a few). But we have done our fair share so far. I visited Ludwigsburg, Germany for the largest pumpkin festival in the world. Already making plans to go back next year.
I went to Munich for my first ever Oktoberfest. Also making plans to go back next year…

We explored our new home, Heidelberg. And we are in LOVE with it.
What went down:
In January, just after my birthday Hugo gave us the biggest fright of our lives when he almost died after getting stomach bloat. On the way to the emergency vet we got pulled over for driving so fast. Luckily, they saw it was a big problem and the cops personally escorted us to the hospital!
And Millie went on to be the world's greatest bird dog (in our eyes). And dog model…
Michael and I celebrated 5 years of marriage, but even more important, 12 years of dating.
Biggest Wins:
I took a photography course that changed my LIFE. I can't believe I just took it in January 2016. It seriously really helped me use my camera. I also taught myself Photoshop and Lightroom and now I can't believe I didn't use it before.
My blog had it's biggest and best year ever. One thing I've learned is that investing in yourself  is just so worth it. You might want to read, thoughts on blogging full time for a year.
One of the worst things that happened was when I spilled water on my laptop. This was right when I was trying to launch something new on my blog and it was just kaput. BUT I got to get it fixed in France. I simply hopped on a bus and paid 9 euro to go to Strasbourg to get my Mac fixed and explore the city. So I'm counting that as a win. Because I can't get over how close I am to some of my favorite places in the world.
Looks like I just need to continue posting about Christmas on Instagram…
Favorite song:
"1994" by L'Tric. SO GOOD.
Favorite purchase:
These boots from American Eagle. They are so warm and make me feel like I'm walking on a cloud. Full flatlay details: socks, charcoal sweater, hat, scarf (matching hat here), cream sweater.
If I could describe this year in one sentence I'd say it left me with my mouth open. So many wonderful and awesome and scary and incredible things happened. I can't wait to see what happens next year! Thanks so much for being part of this blog, reading it, and listening to me blab about my life. It means so much.
LINK UP HERE:

GRAB YOUR LINK UP BUTTON:
You might also like: The Best (and Worst) Books I Read in 2016