Whether you're a beginning blogger or an old pro, there are some tips that can really help your blog succeed. You want to hit the ground running so you can focus on what's important: writing and sharing your life. I've compiled 14 tips that I think are ridiculously useful that all bloggers should know.
1. Get friendly with RSS.
RSS stands for "really simple syndication" and it's used to add your blog to directories such as Bloglovin
or use it to update your Newsletter feed (some people have an email
system set up and you can choose to receive their blog posts via email
every time they post.) Basically, it's the way that your blog lets
people know you've updated it.
Some problems can stem from RSS feed: your "reader" isn't updating (aka, Bloglovin isn't picking up the signal), images aren't displaying correctly, etc. So, learn a little bit about RSS so you're not confused. Here's a quick post on how to locate your RSS feed.
2. Know some coding.
No one is expecting that you become a developer and suddenly know all there is to know about CSS and HTML. Afterall, it's like speaking a new language. But, having some understanding of some coding will really really help you with your blog. This post on HTML tips will help you sink your teeth into some blogging knowledge.
Understanding the basics will help you whenever you come across a glitch or you need to further customize your blog or your posts. The tutorial I linked also shows you how to install blog buttons, essential for advertising!
3. Create a BRAND
Don't be frightened by the words branding or theme. What I think bloggers should focus on is being recognizable. A great way to stand out is when you have a brand or theme that people can identify and connect with. What that means is a similar color scheme, graphics, or images that your followers and readers will remember from you.
This doesn't just have to be with images or colors, it can also be with words. Find fonts that compliment each other, Type Genius is an excellent way to see how fonts pair together. I buy ALL my fonts from Creative Market. 
For example, I use a lot of pink and a similar font throughout my blog. If you need inspiration, Pinterest is an excellent place to get ideas. If you're stuck on what works or what colors go together, play around with a few websites:
– Coolors is a "cooler scheme generator" that helps you pair colors and see how they work together.
– Knowing the "hex" color (basically the name of the color) will help you identify the color so you can use it again and again. I use "Colorzilla" it's a plugin for Firefox and Chrome that tells you the color in ANY webpage! For example, the hex color of my lightest pink color in my blog is: #FEBBDE.
You can then use that Hex color in any photo editing tool like Canva, PicMonkey and Photoshop. Which brings me to my next point….
4. Know how to edit photos
Chances are if you're a blogger, you need to learn to edit your photos. Whether that's adding filters or changing the composition or overlaying text, you'll want to learn how to do that! Making sure your images are clear, easy to read, and crisp. Understanding a few editing strategies will make it easier for people to read your blog and you'll find quick ways to edit photos every time.  Check out this complete guide to editing photos without photoshop!
Check out, how to use PicMonkey for your blog – with step by step instructions.
You might also like, how to create a blog button for your blog or advertisements.
5. Make sure you can comment
Comments are an incredible and valuable way to connect online, so make sure you're comment system works! Every now and then, I comment on my own blog to make sure people can easily comment on my blog. Here's a great tutorial (especially for Blogger Blogs) on ensuring your comment system works. I seriously reference this post at least once a week.
Ensure you can also comment on other blogs. Popular commenting systems like Disqus allow you to have an image and link to your blog, so make sure you have that set up.
Related:  Why you NEED to reply to comments.
6. Get familiar with Analytics
Having a clear understanding of where your blog readers come from and how they act on your page can be hugely insightful. By far, the best measurement for most bloggers is Google Analytics. It can feel a bit overwhelming – there is SO much to look at. Take a look at this simple tutorial on using Google Analytics for your blog.  This will help you gauge where your blog is working and where you could improve, especially when it comes to social media.
7. Schedule Like a Boss
I swear, the only way I get everything done is because of my best friend, Hootsuite. This is a scheduling tool that allows me to schedule my social media posts so I don't have to constantly worry about them throughout the day.
Not only does this save time, it keeps the content fresh. If you write the post, chances are, the topic is more fresh in your mind, than hours later when you're trying to think up a clever tweet to get people to read your post.
The most popular tools are Hootsuite, Buffer, and CoSchedule. Pick whichever one works best for you. I'm a Hootsuite girl, but you have to find what you like.
Next, you'll need to know how to use them, so check out How to schedule blog Posts like a Boss.
Related: How to Schedule your Instagram.
8. Feature Bloglovin
Bloglovin, for many bloggers, is one of the biggest day to day resources of blog traffic. It's the largest blog "readers"- that means it connects with your RSS, and Bloglovin is updated with new posts. This is how I read blogs. I find it easy to organize and read posts here. So you should understand how to use it too! Here's my COMPLETE guide to using Bloglovin and how you can get more followers there, too.
9. Never Run Out of Content
One of the best ways to keep people engaged and interested in your blog
is with fresh, new content. We all get stuck with writer's block and
have a hard time finding new post ideas. Sometimes it can be
overwhelming to think about what to post. Here's a post on how to brainstorm ideas. But the best ways to think of new ideas are to search Pinterest, go outside and enjoy the world around you, and my personal fave: ASK! Don't be afraid to ask your readers for help.
Here are LOTS of blog post ideas:
75 Blog Post Ideas For Lifestyle Bloggers
30 DIFFERENT Blog Post Ideas
25 Holiday Blog Post Ideas
30 Summer Blog Post Ideas
30 Spring Blog Post Ideas
30 Winter Blog Post Ideas
10. Learn some SEO
For some reason, SEO seems frightening to many bloggers. But I PROMISE, you don't need to worry, I got you. Understanding some basic SEO can really take your blog up a level. I.E. more pageviews, your blog is found easier online, and will help you establish yourself online. This post on SEO will help you grasp some SEO techniques for your blog.
Applying this to your blog will really help you and it will become easier over time, I promise.
11. Harness the Power of Pinterest
Pinterest can be a serious game changer for bloggers. Giving you more pageviews and more viewers over time. Many of my most popular posts are because they've been pinned again and again on Pinterest. You want to make sure you're using it right. So, here is how to Utilize Pinterest for your blog and my favorite of all time game-changing Pinterest strategy.
12. Pick a Platform
The debate on which platform is right for you is totally up in the air. My personal opinion is this: I love them all, for different reasons. I really mean that. Blogger is easy to understand and manipulate. WordPress is extremely customizable and has tons of features. Squarespace is easy and modern. Those three are the best, and I've used them all. For real. So my advice is to use one that works for you, there is no wrong answer! However, to help you decide here are some helpful posts:
Blogger Vs WordPress
Why I Chose Squarespace
Blogger and WordPress, Debate
13. Newsletters are your friend
I have said this so much, but before I had a newsletter my blog wasn't really monetized. Having a newsletter is extremely beneficial. It's a way for you to get in direct contact with your readers. It's a personal way to connect and it's a great way to really reach your followers.
Here's how to create a newsletter for your blog. This is an in-depth look at how to create a newsletter using Convertkit as well as looking at Mailchimp. If you're wanting some ideas, check out the best newsletters for bloggers.
14. Make it last
Want to make your blog last for years and something you want to come back to each and every day? Build a community. This is the best way to connect, to monetize, to gain readers, followers, friends, all of it! Building a community is essential and one of the best parts of starting a blog. Here's how to build and find a community for your blog, that lasts.
Hope you liked this list! What do you think is a ridiculously useful tip?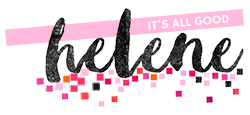 FREE EBOOK! 14 Days to A Better Blog
Free, 32 Page eBook to help you grow your blog.