I would get so much more done, if I didn't check Instagram, twitter, pinterest, Buzzfeed, Groopdealz… (I could go on) multiple times a day. But then, life wouldn't be as fun.
I ordered the new iPhone 6, I thought I got the gold, but it came in slate gray. I've decided I'm just going to get over it and be the only girl that got the gray one. At least that makes me stand out, right? (First world problems)
Online shopping has become my new favorite thing. Every year around this time, the weather gets colder and I decide that I need to so everything in my power to stay warm. Including shipping. I'm on the hunt for a new case. I want it to be pretty but also functional.Any recommendations?
I am fascinated by her beautiful pictures. Every single one is perfect. She's just got it so together. Also her etsy shop is adorable.

Admittedly, I'm not a fashion blogger. But I love a fashion blogger that I can follow who I feel like is accessible. My beautiful friend and sorority sister, Mary's blog, is just that.
Currently,
pinning
crafts I'll never complete. Oh yeah, let me dip that in gold and spray paint it. Oh well, a girl can dream.
I sit on my butt all day every day. This app helps me get up every now and then. It's called 30 Day Fitness and it's different challenges for 30 days. I have a few I'm doing and I have reminders set every couple hours.
Now it's time for my favorite distraction: music! AKA Song of the Week Wednesday! Link up your favorite song every week!
My song is Borgeous's new jam "Toast" (who I had the pleasure of meeting at this year's TomorrowWorld!). The song features Whoo Kid, Waka Flocka Flame, and Wiz Khalifa. It's a party jam for sure.
So link up every Wednesday for Song of the Week Wednesday, or #SOTWW every Wednesday! Grab a button and add your song via Youtube, Grooveshark, SoundCloud or anything you like!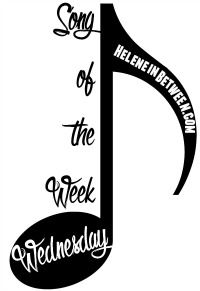 document.write(");