It's safe to say Blog Auction Days are my favorite days. If you're new here, welcome to The Blog Auction! This is your chance to bid on some awesome items at a discounted price like:
Sponsorship or advertising on other blogs, etsy shop items, consultations, boutique clothing, and more.
Here's how it works: 2 weeks ago the auction was announced (you can also see all the rules there as well) and sign ups to sell were open for two weeks. Now the auction is live and will end at 11:59pm central time.





How do you win an auction? When the auction is live you simply
leave a comment with the item you want to win, your bid price, and your email. You can check throughout
the day to see if you should keep bidding! Once the auction is over
winners will be emailed that they've won and you'll pay for your item
via PayPal!
Item: Grande Ad Space
Starting Bid Price: $3 (savings 70%)
Current Bid Price: $7
Kiersten of She is Fierce
Item: Guest Post & Large ad space
Starting Bid Price: $5 (savings 80%)
Current Bid Price: $13
Item: 1 month of the Fresh Face Friday ad space
Starting Bid Price: $9 (savings 64%)
Current Bid Price: $19
Karen from A Peek At Karen's World
Item: Large Ad Space
Starting Bid Price: $5(savings %)
Current Bid Price: $5
Anne from Love the Here and Now
Item: 2 months advertising, a 300 x 300 spot on my sidebar, media shout outs
galore, a sponsor highlight, a guest post and access to a group
Pinterest board.
Starting Bid Price: $5 (savings 67%)
Current Bid Price: $18
Michelle of Eat and Sip in The City
Item: 2 months sidebar ad
Starting Bid Price: $5 (savings 50%)
Current Bid Price: _
Rebekah of Living Lavender
Item: Venti Sponsorship
Starting Bid Price: $1 (savings 91%)
Current Bid Price: $8
Design:
Samantha of Designer in Teal
Item: Custom Mood Board + in-post ad space
Starting Bid Price: $5 (savings 84%)
Current Bid Price: $10
Sarah from Venus Trapped in Mars
Item: Blog Design Template, Including Installation
Starting Bid Price: $1 (savings 98%)
Current Bid Price: $40
Shop Items:
Dara of Bijoux Avenue
Item: Clover Quatrefoil Necklace in your color of choice
Starting Bid Price: $4 (savings 74%)
Current Bid Price: $10
Ali of OhLaLaAli
Item: Any State Home Koozie
Starting Bid Price: $2 (savings 72%)
Current Bid Price: $7
Chelcy of WhatThePrint
Item: Hand lettered Love What You Do quote
Starting Bid Price: $5 (savings 75%)
Current Bid Price: $9
Chelsea of Pretty Lovely Littles
Item: Oh, Deer! Knotted Turban
Starting Bid Price: $1 (savings 90%)
Current Bid Price: $5
Michelle of Baby Bump Bundle
Item: Swarovski Crystal Metallic Blue Mini Bling Stud Earrings
Starting Bid Price: $11 (savings 61%)
Current Bid Price: $11
Meghan of Oakleigh Rose
Item: Favorite Tunic in Color of Choice
Starting Bid Price: $13 (savings 65%)
Current Bid Price: $15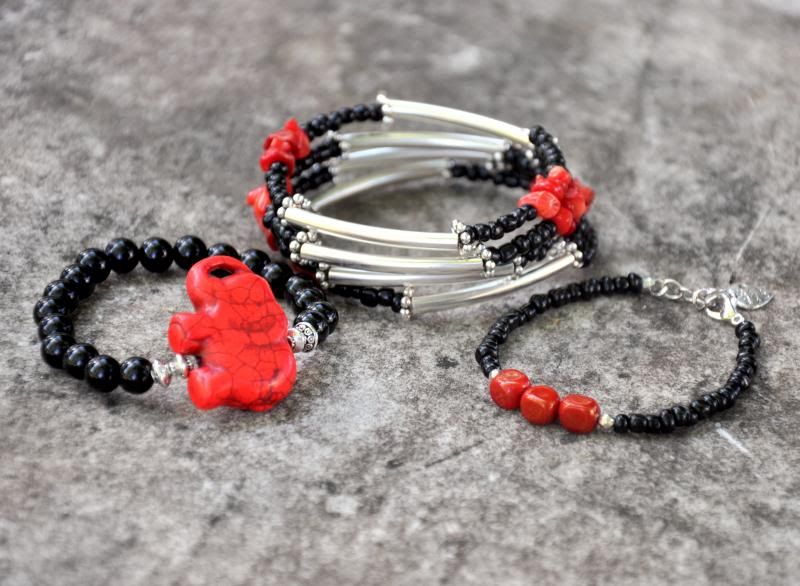 Jenny of Hole In Her Stocking Designs
Item: Red & Black Bracelet Collection
Starting Bid Price: $15 (savings 55%)
Current Bid Price: _
Blog Help:
Helene of Helene in Between
Item: 1 Hour One-On-One Consultation
Starting Bid Price: $9 (savings 85%)
Current Bid Price: $47

Kristyn of Chits and Giggles
Item: Small Blog Mentor Program
Starting Bid Price: $10 (savings 67%)
Current Bid Price: $27
Emily of Hudson and Emily
Item: 30 Minute Business of Blogging Consultation
Starting Bid Price: $15 (savings 75%)
Current Bid Price: $28
Janna of Perception is Everything
Item: Choose Your Own Advice! Blog consultation, Nutrition, Relationship, and/or anything else you need advice on- session is 1 hour
Starting Bid Price: $2 (savings 95%)
Current Bid Price: $5
Kenzie of Hello Neverland
Item: Full Blog Audit
Starting Bid Price: $30 (savings 40%)
Current Bid Price: _