In the vast realm of travel blogging and globetrotting, there's one question that echoes through the minds of both bloggers and non-bloggers alike: How do they manage to strike work with with tourism boards and companies?
Honestly, travel blogging often seems like a secret club. But since you follow me, I'm here to give you all the secrets. And I promise you, YOU can work with Tourism Boards and ravel companies! And I have a pitch email in here FOR YOU!!! Yes, really!
I've been able to work with my dream tourism boards (like visit GREAT BRITAIN!) and I want you to work with your dream brands too!
Working with tourism boards is a topic that piques curiosity and ignites a desire to unravel the secrets behind these partnerships. Well, my fellow adventurers, buckle up as I dive deep into the art of collaboration and spill the beans on how to make those dream alliances a reality.
Let's embark on a journey through my extensive experience with tourism boards, ranging from the enchanting Williamsburg, Virginia to the breathtaking landscapes of Colorado and even the ancient wonders of Israel. Together, we'll explore the ins and outs of working withTourism Boards and reveal the answers to the burning questions that often baffle aspiring travel influencers and bloggers.
Before You Pitch a Tourism Board
The Importance of a Media Kit
A media kit is a crucial tool for travel bloggers looking to secure collaborations with tourism boards and companies. It serves as a professional portfolio, showcasing your brand, achievements, and audience demographics. See step by step how to make a media kit here! Here's why having a well-crafted media kit is essential:
Professionalism and credibility: A media kit demonstrates your commitment to your blog and adds credibility to your brand, making potential partners take notice.
Concise communication: It allows you to convey key information about your blog in a clear and impactful manner, saving time for potential partners.
Showcase reach and engagement: Highlight your blog's reach, engagement metrics, and audience demographics, giving partners valuable insights.
Display past collaborations: Showcase successful partnerships and achievements to build trust and prove your capabilities.
Customization for targeted pitches: Tailor your media kit for specific partners, showcasing how your blog aligns with their brand or destination.
Free Media Kit Templates!
Get the media kit template that will make creating yours a BREEZE!

Investing time in creating a stellar media kit pays off by opening doors to exciting opportunities in the competitive travel blogging world. Keep it visually appealing, concise, and regularly updated to reflect your growth and accomplishments.
How to Pitch Tourism Boards
When to Pitch Tourism Boards and Travel Companies
The timing of your pitch is a common concern. When is the right time to approach the big guns—the companies and tourism boards? Is your blog "big enough" to catch their attention? Brace yourself for a truth that may sting a bit: there's no golden ticket or magic number when it comes to your blog's size. Crafting an exceptional pitch and landing it in the right inbox is what truly matters. Figures such as page views or Twitter followers won't make or break the deal.
That said, showcasing an engaged audience is crucial. It doesn't matter if your audience is vast or intimate; what matters is their level of engagement. Speaking from experience, my own audience may not be massive, but we share a genuine connection. They actively participate in discussions both on my blog and social platforms. And guess what? That's what caught the attention of Colorado Tourism—the quality of engagement.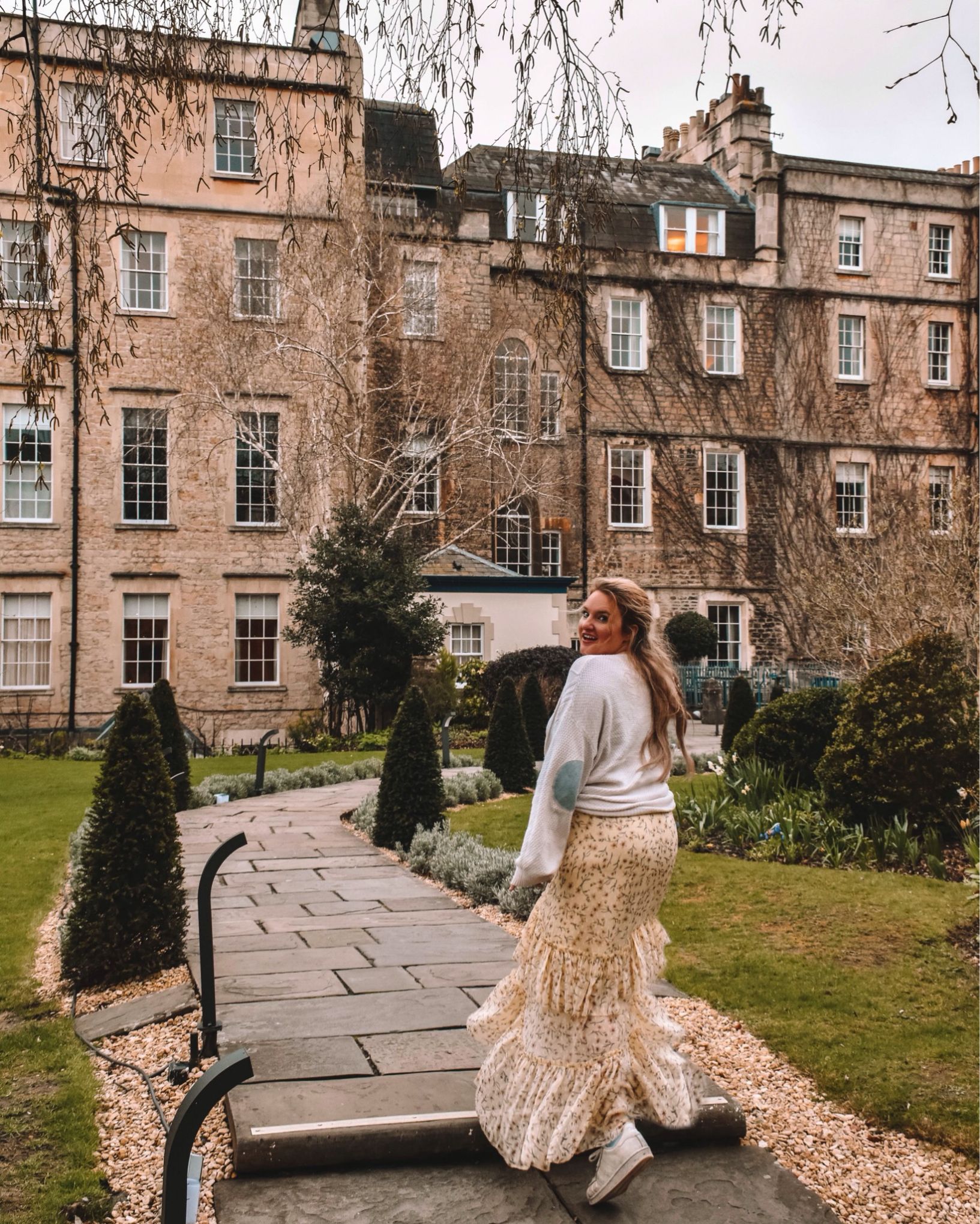 How to Find Tourism Board Contacts
Finding the right contact at a tourism board is easier than you might think. Follow these simple steps to suss out the relevant information:
Conduct a city-specific search: Enter the name of your desired city into a search engine along with keywords like 'tourism' or 'visit'. For example, if you're eyeing NYC, search for "Visit NYC". This will lead you to the official tourism board's website.
Locate the contact page: Once on the website, navigate to their contact page. This is where you'll find the essential information you need, such as the marketing contact details.
Mastering the Art of Approaching Hotels
When it comes to reaching out to hotels, there are a few different strategies you can employ. Try these tactics for success:
Direct contact through research: Start by searching the hotel's name online and locate their marketing contact information. Often, hotels have dedicated personnel responsible for handling marketing inquiries. Use this direct approach to establish contact.
Engage with PR agencies: Many hotels entrust their relationship management to PR agencies. If you cannot find a direct contact, consider reaching out to the hotel's PR agency. They can provide you with the necessary guidance and facilitate communication between you and the hotel.
Utilize media request forms: Some major hotel chains, such as Marriott, have simplified the process by providing media request forms directly on their websites. Take advantage of these forms to submit your proposal or request.
By employing these techniques, you'll be well on your way to connecting with tourism boards and hotels effectively.
What Matters When Pitching
Now, you might wonder how to cultivate an engaged audience that will captivate tourism boards. The answer lies in two secret weapons: top-tier content and an authentic online persona. These elements hold immense power. If you can establish an audience that genuinely cares about your journey and perspectives, you're already halfway there. Before even thinking about pitching to tourism boards, focus on building a rock-solid blog that resonates with your niche. Unleash your unique voice and let it shine through your content. That's the magic formula that will attract and captivate these tourism boards.
So, you've built a strong foundation—an engaging blog and a devoted audience. What's next on this quest to secure collaborations with companies and tourism boards? Allow me to share some invaluable wisdom:
Before you pitch, make sure you:
Know your wants. GET SPECIFIC! Identify your destination and preferred time frame. Then, determine precisely what you're asking for. Are you seeking an all-expenses-paid trip, or do you prefer coverage for specific aspects? Would a comped tour or a media discount suffice? Nail down these details before crafting your pitch.
Know your worth. Understand what you can offer. Besides knowing what you want, it's crucial to understand what you can bring to the table. What sets you apart from others? What's your unique selling proposition? Why would a company or tourism board want to align their brand or destination with you? Consider the extent of coverage you can provide and the reach of your platform.
Figure out your pitch target. Play detective! Your next mission is to find the right person to pitch to. Conduct thorough research on the company or destination's official website and social media accounts. Look for a designated media contact—if one is listed, that's your target. Try to bypass generic "info" email addresses if possible.
Factor in your travel season. Timing matters. Consider whether you'll be visiting a destination during peak tourist season or the off-peak period. If it's the high season or aligns with a major event, get your pitch out there ASAP. Last-minute pitches may not fly if they're inundated with requests. For instance, I reached out to Colorado Tourism merely three weeks before my winter trip, and it worked out fine. However, whenever possible, avoid cutting it too close.
Why should they work with you? Maybe it's not your huge audience but you have incredible photography. Maybe you have a keen focus on biking and the outdoors. Maybe your husband is really into milk and they have a dairy farm. Whatever it is, share why.
By following these strategic steps and infusing them with your unique voice and style, you're setting yourself up for success. With every well-crafted pitch, you're inching closer to forging alliances that will catapult your travel blogging journey to new heights.
Sample Pitch Email for Bloggers and Influencers to Pitch Tourism Boards
Before we get into this I want you to notice that this isn't short. It's detailed. It's specific. It takes effort, but it's worth it!
Subject: Collaboration Opportunity: Showcasing [Your Blog Name] in [Destination]
Dear [Tourism Board Contact's Name],
I hope this email finds you well. My name is [Your Name], and I am the founder of [Your Blog Name], a travel blog that specializes in exploring unique destinations and sharing captivating stories with our engaged audience of travel enthusiasts.
I recently discovered the remarkable offerings and hidden gems of [Destination], and I was instantly captivated by its rich culture, stunning landscapes, and vibrant local experiences. As an avid traveler and storyteller, I am compelled to share the beauty of [Destination] with our readers, and I believe that a collaboration with [Tourism Board Name] would be the perfect opportunity to achieve this.
With [Your Blog Name]'s dedicated readership and active social media presence, we have successfully built a community of passionate travelers who rely on our recommendations and insights. Our unique content style blends personal narratives, practical tips, and striking visuals to inspire and guide our readers' own journeys. We firmly believe that [Destination] deserves the spotlight, and we would love to collaborate with [Tourism Board Name] to create engaging and immersive content that showcases its true essence.
Here's an overview of the potential collaboration ideas we can explore together:
Destination Highlights: We can curate a series of in-depth articles and visually stunning guides that highlight the must-visit attractions, hidden gems, and off-the-beaten-path experiences that make [Destination] truly extraordinary.
Local Culture and Traditions: We can delve into the cultural fabric of [Destination], featuring interviews with local artisans, exploring traditional festivals, and immersing ourselves in authentic local experiences to provide a deeper understanding of the destination.
Unique Experiences: We can collaborate with local businesses and establishments to showcase unique experiences exclusive to [Destination], such as culinary adventures, adventure sports, eco-tourism initiatives, or immersive cultural workshops.
Inspiring Itineraries: We can craft meticulously planned itineraries that cater to different traveler preferences, whether it's a family-friendly getaway, a solo traveler's adventure, or a luxury retreat, ensuring that every visitor can make the most of their time in [Destination].
As a seasoned travel blogger, I understand the importance of building authentic and long-lasting partnerships. I assure you that our collaboration will be approached with professionalism, creativity, and a genuine passion for promoting [Destination] to our engaged audience. Moreover, we are committed to adhering to any guidelines or objectives set forth by [Tourism Board Name] to ensure our collaboration aligns seamlessly with your vision.
I would be thrilled to discuss this collaboration opportunity further and explore how we can work together to showcase the wonders of [Destination].
Thank you for considering this proposal. I look forward to the possibility of partnering with [Tourism Board Name] and creating compelling content that celebrates the beauty of [Destination]. Please let me know if there is a convenient time for a call or if you would prefer to communicate via email. I've also attached my media kit for your review.
Thanks for your time,
[Your Name]
[Your Blog Name]
[Your Email Address]
[Your Website] [Your Social Media Handles]
BONUS: If you have any specifics that might WOW them, include that too!
What to Include in your Pitch
When you're setting your sights on a tourism board for potential collaboration, crafting an engaging, enticing pitch email is absolutely essential. Here's how you get their attention:
A Warm Introduction: Don't be shy – start by presenting yourself and your blog with confidence. Let them know who you are, what your blog stands for, and who your readers are. You'll want to give them a feel for your reader demographics and interests.
Professionalism with a Personal Twist: Finding the sweet spot between professional communication and your own unique voice is key. Your pitch email should come off more formal than a tweet or Instagram caption, but it still needs to showcase your personality and your brand's vibe. This is your chance to display your writing chops while also keeping things professional.
Getting Specific with Your Dates: If you're looking for sponsored tours or coverage for your stay, it's crucial to give them the exact dates of your travel. Not only does this show you've got a solid plan in place, but it also signals that you're primed for collaboration. If you haven't nailed down your dates yet, it's best to hold off on sending your pitch.
Making Your Wishes Known (Without Overstepping): Clearly spell out what you're looking for in this collaboration, but keep a flexible attitude. Don't come off as demanding or entitled – you should express your needs, but it's just as important to show that you're open to working together with the tourism board to meet shared goals.
Adding a Dash of Stats: Sprinkle in some relevant statistics about the size of your blog's audience, engagement levels, and social media followers. Bear in mind that the tourism board will likely do their own digging, so honesty is the best policy. A succinct summary paragraph featuring your key stats gives them a snapshot of your reach.
The Cherry on Top – Your Media Kit: A thorough media kit is the perfect finishing touch. This should include detailed info about your blog, your audience demographics, key stats, and past collaborations. Toss in some glowing testimonials from happy partners to underscore your influence and the power of your content. Your media kit is a handy tool for the tourism board to gain a deeper understanding of your blog and its potential for partnership.
Free Media Kit Templates!
Get the media kit template that will make creating yours a BREEZE!

Stick to these guidelines and tailor your pitch email to fit the particular tourism board, and you'll be well on your way to forging meaningful partnerships and collaborations.
Frequently Asked Questions about Pitching Tourism Boards
How do I approach a tourism board for collaboration?
When approaching a tourism board for collaboration, it's essential to research and familiarize yourself with their goals, values, and target audience. Craft a personalized pitch that highlights how your blog or platform aligns with their objectives. Introduce yourself, provide a clear value proposition, and explain how a partnership would benefit both parties. Remember to showcase your expertise and previous successful collaborations to demonstrate your credibility.
Who to Pitch to?
Not every destination, company, or tourism board will be a suitable match for your blog and audience, and that's perfectly fine. It's crucial to maintain a discerning approach and refrain from sending out pitches indiscriminately.
A good way to avoid hearing "no" is working with tourism boards that align your interests and what you already share about.
But I Don't Have a Blog!
That's absolutely okay! Share your social media stats and showcase your audience!
P.S. I'm a big believer in a blog. If for nothing else, think of it as a diary you'll never lose. So, this might just convince you.
Start A Profitable Blog from Scratch
A free email course to show you how to start a blog, step-by-step!

What if they reject my pitch?
If you fear the possibility of rejection, here's the reality: it may happen. Some pitches may receive a "no" response, while others may not garner any reply at all. However, it's crucial not to base your travel plans solely on the expectation of free trips or sponsorships.
Each pitch and sponsorship outcome serves as a learning experience. Instead of viewing rejection or being ignored as negative, embrace them as opportunities for growth and improvement.
How to Get Paid to Work With Tourism Boards
Getting paid to work with tourism boards is an exciting opportunity for travel bloggers and content creators. While securing paid collaborations requires strategic effort, it is certainly achievable with the right approach.
Build a Strong Brand and Audience: Focus on establishing a unique brand identity and cultivating an engaged audience that aligns with the interests of tourism boards. Showcase your expertise, authenticity, and storytelling abilities through high-quality content that resonates with your readers. By demonstrating the value you provide to your audience, you position yourself as an attractive partner for tourism boards seeking to reach and engage a targeted demographic.
Develop a Professional Media Kit: Create a comprehensive media kit that highlights your blog's reach, audience demographics, engagement metrics, and previous successful collaborations. Clearly articulate the benefits and value of partnering with your platform. Include case studies, testimonials, and examples of your work to showcase your ability to deliver results. A professional media kit serves as a persuasive tool when pitching to tourism boards and demonstrates your professionalism and preparedness.
Tailor Your Pitches: When reaching out to tourism boards, craft personalized pitches that clearly articulate the unique value you bring to their destination or brand. Emphasize your expertise, creativity, and ability to create captivating content that aligns with their goals. Clearly outline the deliverables and outcomes you can provide, such as blog posts, social media promotion, video content, or event coverage. Be prepared to negotiate and discuss compensation terms, demonstrating your confidence in the value you bring to the collaboration.
Showcase Your Results: After successfully collaborating with a tourism board, showcase the impact of your work. Provide analytics and data on the reach, engagement, and conversions generated through your content. Share testimonials and feedback from the tourism board and your audience. Highlight the tangible benefits and return on investment achieved through your collaboration. By demonstrating the measurable results you can deliver, you strengthen your position when approaching future tourism board partnerships.
Building relationships with tourism boards takes time and persistence. Be professional, responsive, and reliable in your communications and deliverables. As you establish your credibility and reputation in the industry, you will increase your chances of securing paid collaborations with tourism boards and turning your passion for travel into a sustainable and rewarding profession.
Remember, it's not just about the numbers—it's about building a community that resonates with your passion. So, get ready to embark on an adventure filled with compelling content, authentic connections, and memorable collaborations. The world of travel blogging awaits!
Free Media Kit Templates!
Get the media kit template that will make creating yours a BREEZE!