Make sure you enter the Black Friday
Giveaway
from yesterday!
In case you need a break between gorging yourself and taking a nap from all the triptophan effects.
Or, if you need to get away from the relatives.
It's ok, we all do.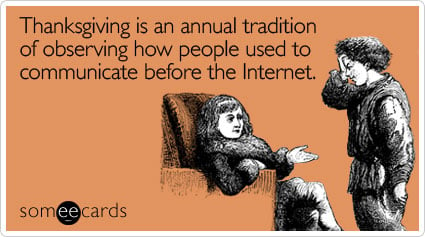 Hopefully fights between siblings isn't happening:
And lastly, don't be this
Be sure to stop by tomorrow for a giveaway!!!