There is A LOT of talk about how to make Instagram work for you. I don't know about you, but it seems like everyone and their mom has an Instagram trick or tip. But one thing you can't ignore: hashtags work.
Why? Because hashtags are the best organic way to connect you with other users. Period. I like the fact that Instagram has kept many of it's native design and following elements. It's not that easy to be found, unless your hashtag game is strong.
You might have noticed that VERY recently (like last night)
Instagram
's algorithm changed. We're seeing posts that we've interacted with most at the top. Like it or not (I'm on the "not" category, I despise change) using hashtags is becoming more and more important. But the great thing? If you click on a hashtag, it puts it back into chronological order! (Well, only for those who used the hashtag.) And I can stop freaking out to see the top of my feed.There are some great posts on hashtags. Here are a few:
Now that you know that you need to use hashtags, how can YOU create one that makes an impact? My friend
Taylor
recently told me that the hashtag I started less than a year ago, #
PhotosInBetween
has now over 150,000 posts. That means that over 150,000 pictures have been shared with the hashtag! Better still, people are continuing to use it to connect and find new users to follow for inspiration.
Creating a hashtag your followers and others can use will help you to connect and be found more on
Instagram
. So before you create one, think about what you want it to be about. It can be very general, like #
photosinbetween
. Or it can be much more specific. Make it to where people can recognize this is coming from you.
Create a clear, recognizable hashtag
Specific hashtags work great if you already have a theme for your blog or pictures. For example, I started #
bloggervibes
for all my "bloggy" pics, of which, I take a lot. You can start thinking about pictures you take often. For example, I love the hashtag: #
coffeenclothes
. Maybe you take a lot of pictures involving your laptop and tea. You could create a hashtag around these two elements. Or, you're really into yoga and neon colors. Create a hashtag around that. Don't get TOO specific. You want people to be able to actually use the hashtag.
As for the more general hashtags, think again about your overall feed or aesthetic. What's a hashtag that people could use to connect? Maybe your feed incorporates a lot of color, so you could come up with a hashtag centered around that. Maybe you feature animals, combine your name or your blog name or anything related to you plus the concept of the hashtag. This way it becomes more recognizable.
OR, create an event hashtag.
I adore event hashtags. We mainly see them for weddings but they can be a great way to get others to notice your event. Meg, @mo_meg, created one for her pinterest workshop (#performonpinterest) and it was a total hit! I found myself clicking on the hashtag to see what others were sharing and doing.  Even if it's not shared 1,000s of times, this is a great way to up your Instagram game and get noticed.
Share your hashtag
Now that you've created the hashtag, you want to get people to use it. I suggest you not only announce this on
Instagram
, but anywhere else people might see it. So announce on your blog and other social media channels. Tell your friends and don't be shy about asking people to use it.
Use your hashtag prominently in your Instagram caption. I always use #photosinbetween in my caption so that others will see it, click on it, and hopefully, use it.
You can also host an Instagram challenge or contest revolved around your new hashtag to really bolster its appeal.
Create a trend
Now, we don't just want a hashtag that we can use, we want it to trend. A trending hashtag means that lots of people are using it which means hopefully more eyes are on your content. So continue to post relevant content with your hashtag. For example, I love the hashtag: #ABMTravelBug and the creator, @abeautifulmess uses it to showcase gorgeous travel related photos, usually with colorful themes. The account also posts relevant content WITH the hashtag.
Make sure, like always, you're posting kick ass content. Don't post crap. No one wants to see that. Posting quality consistently is key to gaining and growing your following as well as your hashtag.
Interaction is Key
Okay, you've created you're SWEET hashtag, you've shared it, and you're starting to get people to use it. Awesome. But you aren't done yet. The next step is the best one: interact with those using it. Like their photos, follow them, you can even repost them!
How many times did I say hashtag in this post? Good lord.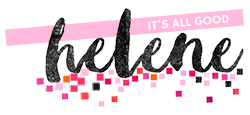 Learn how I tripled my Instagram Following with a FREE ebook:
The exact steps I used to bolster my Instagram and go from 0 to 130,000 ENGAGED Instagram followers.