Nothing seems to change faster than social media and Instagram seems to be changing the most. Instagram Stories has made one of the biggest splashes on the platform. Instagram is a proven powerhouse but the new addition of Stories is why my interest in Instagram keeps growing. Despite the algorithm, despite the changes, Stories are one of the best ways to make an impact and reach your ideal audience. Instagram Stories Highlights bring you the option to feature photos and videos you'd like to keep around for more than 24 hours. This is a great way to create your brand, show others the real you, and focus on things that will help you grow your account. This post will step-by-step how to create covers for Instagram Stories Highlights and my favorite apps to use, all free.
Why should you create Instagram highlight covers? It's proven that creating an Instagram theme helps you to up your engagement. Creating highlight board covers allows you to keep your theme, brand your Instagram, and make your feed look more cohesive. This tutorial will show you how to create the Instagram Stories Highlights covers as well as how to upload them and share them to your Instagram. Creating custom Insta Story Highlight covers is a great way to showcase your blog or brand and keep followers interested.
Don't forget to check out the FULL GUIDE TO INSTAGRAM STORIES.
How to Create Covers for Instagram Stories Highlights
What are Instagram Stories Highlights?
Instagram Stories are 24 hour videos and images you can share to Instagram that appear at the top of the app. Highlights allow you to preserve what you've shared in a way that you can categorize them and have people see them when they go to your profile. Instagram Stories give your followers (and potential followers) a glimpse into your life, behind the scenes, your personality, or a link to your business and website.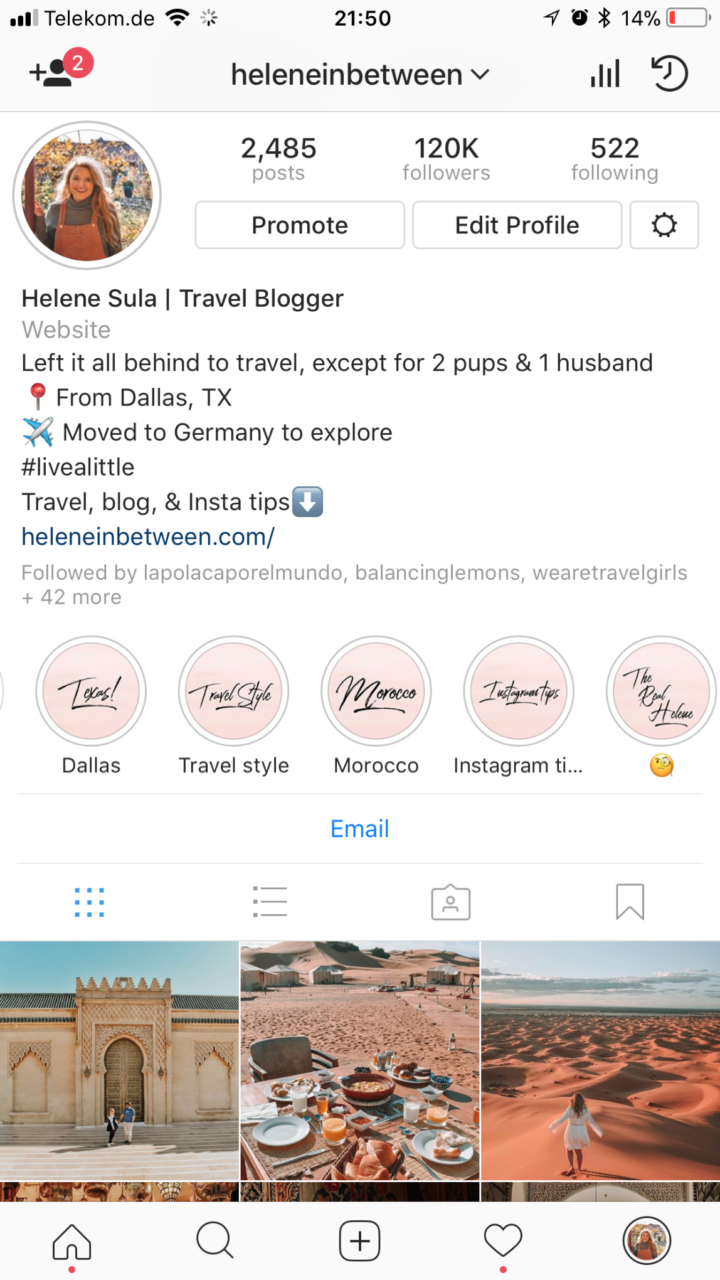 Highlights extend beyond the 24 hour period to showcase your best Stories. Don't get overwhelmed here. This doesn't mean you need to create cinematic masterpieces. I like to think of Instagram itself as a newspaper. The image might catch your eye, but the caption draws your attention. As for Stories, we need to keep people interested by sharing our life, personality, and what we are all about. Highlights help give people an overview of what you're all about.
Let's say someone new comes to your profile, they want to learn more about you. The best way to do that is to watch your highlights! Just like in sports on the news, we watch the highlight reel to get a picture of the game and the fun, exciting, and interesting things that happen.
I like to create board covers to showcase my brand images on the covers of my Highlights for Instagram Stories. It's a lot easier than you think! I like to use an app that's totally free for you to use and create them in the exact size you need. HINT: You can also use this app to create Stories that have your branded font as well!
How to create the branded covers for Instagram Highlights
First and foremost, we need to create our image for Instagram Stories Highlights covers. Man, that's a mouthful. Okay, the app I like to use is called Word Swag. It's $4.99 in the app store and it allows you to create the exact right size with the click of a button. You can upload your own photo or you can click to use their designs.
For mine, I use their designs since their colors match up with my brand. You can also search within the app for free Pixabay images. Once you pick a background or image you can choose "IG Stories" and now you have the exact size you need.
Click crop.
Click "double tap to change text". This is where you will add your text for the image. I suggest adding text that relates to what you will feature in your Highlight.
Next, you can choose from the array of fonts and styles and colors. Pick one that would relate to your brand or what you think would be easy to see on your highlight. Make sure you center the text in your screen so it's easy to be centered in the highlight.
If you want even more creative control, you can create your own in Photoshop. Just make sure you create an image that is 1080 X 1920 px.
Or, if you'd like to add things like icons, I suggest using Photoshop or Canva to add in the custom icons. Keep it clean and simple so it's easy to see in your highlight. Inside of Canva click "elements" and then click "shapes." You can search for the icons you'd like to use and add to your covers. Lastly, download it as a JPG and save the image to your phone. You can save a template for the image you created in Canva so it's easy to create again and again.
Make sure you save this and have them on your phone in order to share them on Instagram Stories.
Ideas for what to create
It can be difficult to think about what to post or highlight. Here are some ideas for what to share on your Instagram Stories highlights.
Travel, fashion, behind the scenes, furry friends, home, life, tips, your blog posts, what's in your shop, your favorite things, or about you.
Share your created covers to your Instagram Stories
Now that you've created your highlight covers you need to actually share them to your Instagram Stories. If you're unfamiliar with how to share to Instagram Stories check out this post. In order to use the highlight covers you will need to have them be live in your stories for a full 24 hours. So, upload your covers to Instagram Stories, next it's time to create highlights.
There are two ways to do this: add the cover to an existing story or you can create a new highlight.
To create a new highlight:
***UPDATE!!! You can now add a highlight cover without having to add it to your story! Create the highlight (using the tools above) and click on the story you want to create. Click"edit cover"
Click on the photo image on the far left when you go to edit the story. If you already created the story you will see it when you scroll through all the way to the left, to the beginning of the story.
Click the photo button to open up your camera roll to find the image you created! Select, and click done.
Now you have the new highlight cover!
Here's the traditional way to do it:
Under your profile click the plus sign. Choose the image from your Stories (you can select others that you'd like to add to the highlight) then click "next."
Then click "edit cover" and choose the cover you created.
You can move the image around so that it's centered. Then click "done."
Add the name for your Highlight. Lastly, click add. Now it will appear on the top and you'll have a beautiful, branded cover image.
To add to an existing highlight:
If you already have a highlight you'd like to add a cover for, click on the highlight. Then click "more" and click "edit highlight." Click on archive to find the cover photo that you previously uploaded. Then, click done.
Now, click edit once more and click "edit cover" to now choose the cover photo you just added to the highlight. Click Done.
You are all set!
I love creating Instagram Stories and like I've said before: I think it's the future of Instagram. I hope this tutorial helps you. Can't wait to see what covers you come up with!