Over the weekend Jay Z and Solange (Beyonce's sister), got into a fight. This wasn't your average, run of the mill, "I hate you step brother" argument. This was a full blown, brawl.
After the met gala, TMZ obtained a video of which Solange kicks, punches and scratches Jay Z. See for yourself (there's no sound and it's safe for work):
I'm pretty shocked. Is this a publicity stunt? Who has elevator rides lasting a solid 3 minutes? I might get into it if my elevator ride was that long. Maybe she's claustrophobic, ok? Maybe she's tired of being in Beyonce's spotlight?
"What's that? haha y'all believed this was real? We just made $8 million dollars."
Regardless, that shit cray. Ain't it Jay? (name that tune and win 100 million things).
However, there are other problems, not 99, but at least 10 Things that are more important:
*Thank you to Danae for encouraging me to start these up again!
1. Snapchatters: be more careful with what you're snapping, it doesn't disappear forever like the app claims. Maybe this is just my problem but, if you're going to take a snapchat video of you singing in the car (which apparently all of you are) you best know the words. I'm a self proclaimed lyric snob, and I am judging you.
2. Ben Affleck was busted a few weeks ago at The Hard Rock for counting cards at the black jack table. He was kicked out and banned from the casino and now talks are that he and Jennifer garner marriage is in trouble.
3. Dolly Parton has released her 42nd album "Blue Smoke." This just makes me realize I need to try harder in life. A lot harder.
4. Apparently, the Brits are doing so much cocaine, it's now in their water. I thought their drug of choice would have been tea (caffeine) and crumpets but I guess this isn't the first time I'd be wrong.
5. The rapper who cut off his penis and jumped off a building said it will be "fully functional." However, he might not be able to have kids. Yeah, let's go ahead and make sure he can't.
6. In rappers you've actually heard of news, Gucci Mane (aka Ice Cream on his face tattoo) was sentenced to jail for 3 years yesterday. He pleaded guilty to possession of a firearm by a convicted felon. Word is, the ice cream started melting on his face. Or maybe that was just tears?
7. George Clooney's fiance showed off her 7 carat engagement ring while at London's Heathrow airport. Each carat represents thr number of months George promises to stay together. Otherwise she gets half his net worth. Or something.
8. Miley Cyrus was about to perform "Wrecking Ball" on tour but not before she ranted on and on to her ex to suck her dick. I wonder if Liam ever seriously questions why he went out with her in the first place. Face palm, America.
9. #BringBackOurGirls This is THE most important thing, of course. On April 15th over 300 Nigerian girls were kidnapped by Islamic militants. Some escaped but there are still 276 girls missing. There is simply not enough done by the government
10. Tomorrow is the first social media event anyone can participate in. Each month Sarah and I will give you a prompt and hashtag to share on your blog, Instagram, twitter, Facebook etc! Tomorrow is #firstsTotalSocial link up anything that was your first time- your first Instagram, blog post, whatever!! Check out all the details here.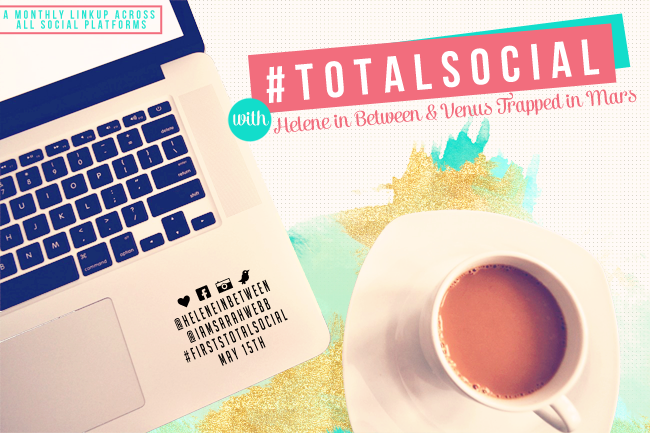 What do you think is more important?