Before we get into today's post, I have to share my excitement.
Yesterday I was checking my blog stats (as I do chronically) and I suddenly saw them shoot up.
It was 3:45 pm and I had already almost 4,000 hits on the blog (for me that's a lot).
I went to see what the source was and I saw that it was
Buzzfeed
.
I checked my email and I received an email from Buzzfeed telling me that the post, "
The Most Life Changing Songs About Friday
" was added to the Music section's front page!
Not just the front page. But one of the top stories!
UPDATE!!! I am now On the FRONT PAGE Of BUZZFEED!!!
Front Page!!:
So, I am doing a little happy dance today.
If you would like to see the story, read it here.
_____
Every year, celebs flock to Coachella.
And yes, this festival is about the music. But it's quickly becoming a who-wore-what of celebrity fashion.
It seems the trend is getting weirder and weirder.
But don't worry, I am here to explain: What Were They Thinking?
My commentary on what they are thinking in italics.
Here we have Kristen Stewart and Rob Pattinson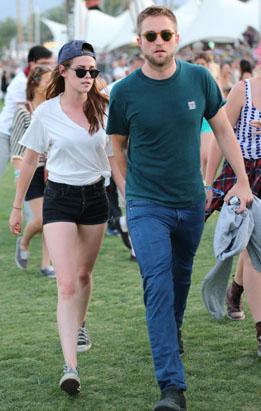 Kristen: I really want people to know I don't care. I just threw on this hat like "Whatever" and then I put on this white tee and tied it in a little not, because I'm edgy. Converse for the win.
Rob: I want to look like Bob Dylan with a mix of attitude. Also I need to look like a real man, even if I'm with a woman that cheated on me. Yeah.
They just don't care, OK.
Katy Perry
Last Friday Night, yeah I wore a swimsuit top
and I took a bunch of shots
Think my earrings are made from hawks.
You didn't know she sings everything? Well, she does.
Carmen Electra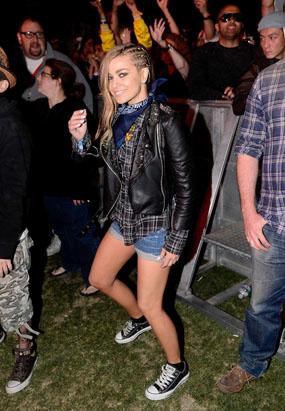 I'm going for that halvies look.
Half man half trashy woman.
Whatever happened to Carmen Electra's workout/stripper videos?
Solange Knowles (Beyonce's Sister)
I look just like a tall glass of lemonade. These heels will be great to walk in all day. This was a good idea. People will ask me for a squeeze. Then, I'll slap them.
Don't mess with Solange.


Julianne Hough
I know I came out with a country album but this look screams hipster. I am so hipster right now. My cut off jean shorts and my button up shirt. People might not even recognize me.
Wait, who is this?


The Jonas Brothers
Don't define me.
The third Jonas brother is now a woman.


Vanessa Hudgens
I am a beautiful butterfly in a world full of moths. I spread love via instagram and tweet out hearts and spiritual healing.
Remember, she was in High School Musical. Stay away.
Hey! Who's that girl wearing a nightie?
Oh, it's Vanessa Hudgens.
What does she do these days?
She goes to Coachella and ruins teens minds with movies like Spring Breakers.
Kate Bosworth
Celebrities started to come to Coachella because of me. Matchy matchy is the new trend. Even if I look like a picnic blanket.
I'd have to agree.
Kellan Lutz
I thought this was going to be the set of Twilight?
Don't forget your drawstring jeans.


Nicki and Paris Hilton
We are so Coachella right now.
You really are.
Helene, Michael and Josh (note, not at Coachella, At Tomorrowland)
We like to wear as much neon as possible. Also guy on the right sometimes wears women clothes. When in Rome. Err, Belgium.
"Wait, these people aren't celebrities." You are right. But maybe one day.


P.S. if you are looking for combat boots, you're out of luck. They all managed to go to Coachella.
Happy Friday Everyone!