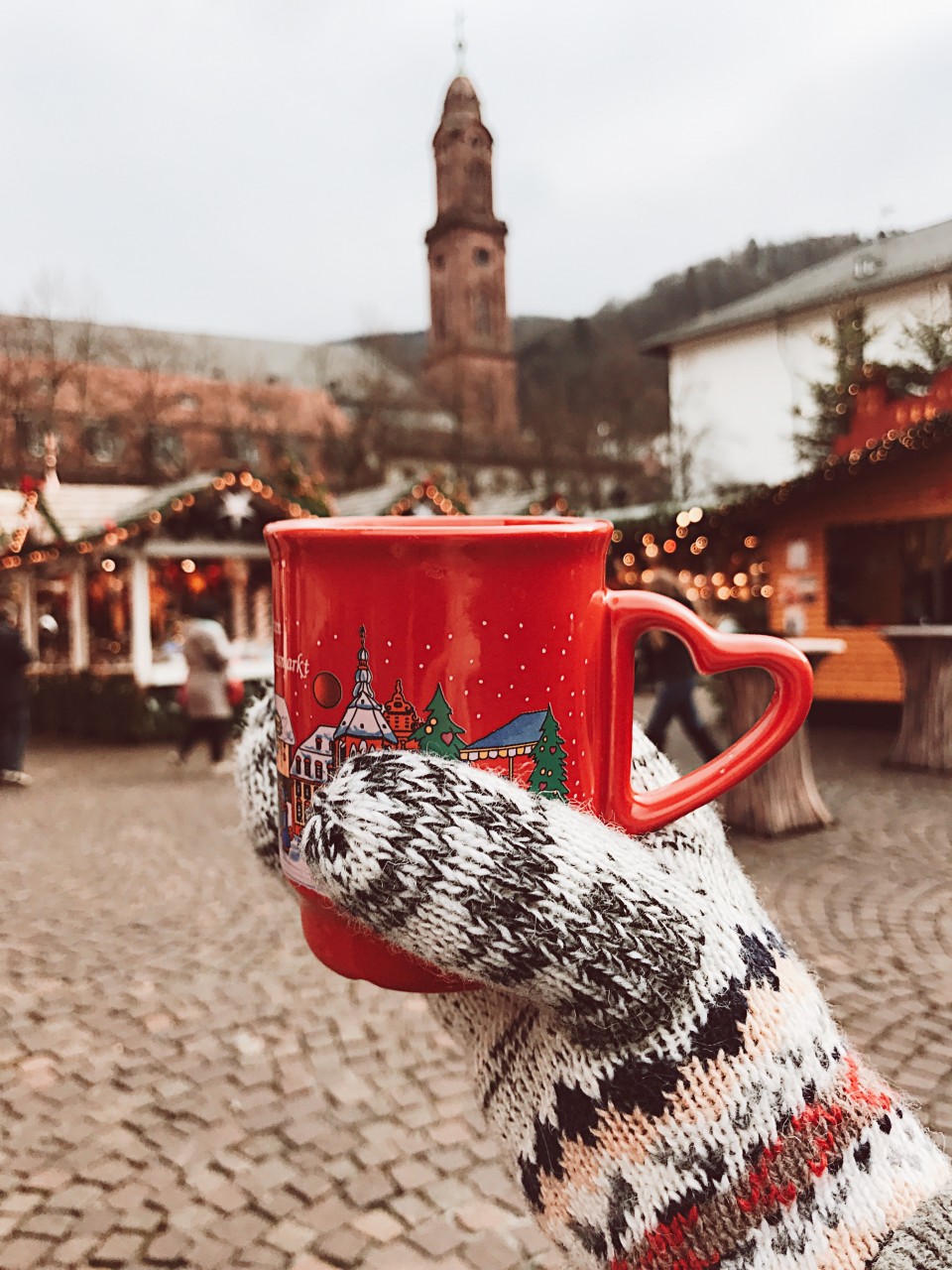 I had a different post planned for today — one that happily reviewed our trip to London. Filled with wondrous Christmas photos. But my heart isn't there today.
Last night a disturbing attack in Berlin changed things. People were enjoying the beautiful Christmas markets, families bought presents, people were drinking Glüwein, children rode carousels, enjoying their time just before Christmas. But someone who has clearly lost all hope plowed into the carefree happiness, killing nine people and injuring more.
Christmas markets in Germany are a different world. Stepping into the warmly lit stalls lined with real Christmas trees and string lights will put a smile on anyone's face. They are quintessentially German. For someone to decide to take that away from others for whatever reason is beyond me.
Last week, before heading to London, we decided to get a taste of one of the most famous Christmas markets in Germany — Nuremberg. This was my first taste of the Christmas Markets. And my first Christmas in Germany ever. Lot's of people offered ideas on what Germany and Germans were like, but I found the people absolutely wonderful and the setting even more impressive. The markets were truly the icing on the cake. I'm always a bit emotional around Christmas — especially this one, as I miss my family while spending my first Christmas away from them. But upon entering the Christmas market, I felt like Alice in Wonderland. It's one of Germany's biggest events. And I can see why. They are truly magical.
But today, walking around the Christmas markets in Heidelberg feels muted. People are quiet, in shock and I sense a despair in everyone. Most days, despite the cold temperatures and occasional rain, people mill about in good spirits, eating bratwurst, and perusing the wooden stalls with the craftspeople selling their wares. Each market is different. In Heidelberg, the focus is on deep-fried potato cakes —Kartoffelpuffer— that could put the State Fair of Texas to fried shame. In Worms, a small town near Heidelberg, they offer many different versions of Glüwein and three carousels in a small span. Nuremberg's market sold "prune people," basically handmade toys that are carefully displayed. They also have an international market where we picked up Kool-Aid to remind us of home. Everyone in the market is welcoming despite the somewhat crowded atmosphere.
Berlin has its own special take on the market. But yesterday the city's happiness was ripped from them for no reason at all. It's just plain evil.
We shouldn't live in fear. Especially at Christmas. I'm just so saddened by the events happening in our world. I'm not sure how we can heal or what we can do. But I do know that I feel the pull to keep on living my life. I am not going to sit around crossing my fingers and hoping. I am simply going to try to be the best person I can be and keep on going.
Thinking of Berlin today, and all those affected.