If you've been around this blog for long you know my favorite thing on the planet earth is music. Ok, and my husband, but music is a very close second. Right next to Hugo.
This has nothing to do with this, but he's so cute, I can't help it.
I've had two link ups in the past: Tell Me About it Tuesday and Travel Tuesdays. I also have hosted some one time link ups and I just really prefer those. No commitment makes me happy.
So to combine my loves of one time link ups and music, I am hosting a one next Thursday (that's September 12th) called: Songs that Define Me
You know those songs that make you think about a time in your life? Maybe it was your favorite song or a song that represented a time in your life. Anything goes.
You can pick one song, a couple, 10 whatever you choose that are the quintessential song/s for your life. Whether it's a time in your life, this past summer, or just your favorite song right now!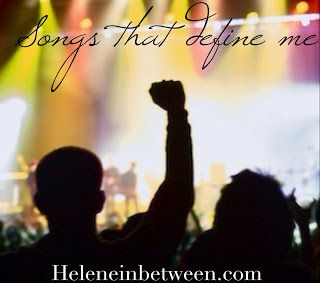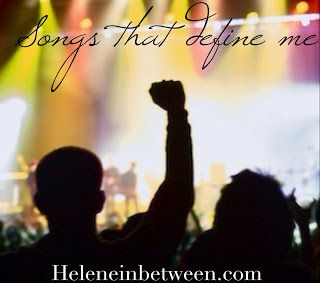 For example:
N'Sync's "I Want You Back"
This song will always and forever remind me of middle school. I was a Backstreet Boys fan at first. Then N'Sync came out with "I Want You Back" and I knew it was over for the other boys. I even made a "I Want You Back" T-shirt that I wore for the concert. It was my first "real" concert and I literally thought I would die from excitement. Hearing this song brings back visions of me dancing in my room and kissing my JC poster on the wall.
You can link up any song! Past, present… future?
I hope you will link up!
Again, it's next Thursday, September 12th and you can pick one song, dozens, whatever you choose!
***********
And now I'm excited to introduce you to the very lovely Chelsea from the blog, Lost in Travels. I adore traveling but this girl has run travel circles around me! After getting married two years ago Chelsea and her husband bravely packed their bags and moved to South Korea to teach English and travel the world. I am in awe of this! (And also very jealous). To keep in touch, Chelsea started the blog.
Chelsea and her husband picked Korea because of the cost of living and ease of traveling around the world from there. Even though she's far away her voice comes effortlessly through her writing. Whether she's talking about planning a trip, her tips on being a flexible traveler or curing your wanderlust she makes you involved in her writing. Don't miss "Traveling for Pennies" where she details just how she does it all.
Even though she has a cat, I can forgive her since she claims to be a dog person. Chelsea's blog is, in a nutshell, inspirational. It's a must read for me. Find Chelsea on her blog, follow her on bloglovin or twitter.