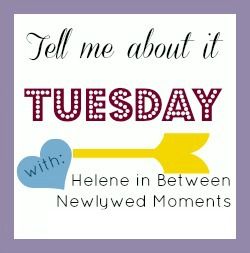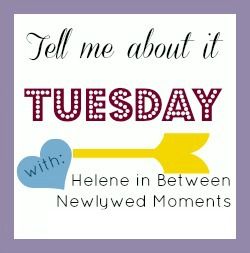 It's always so interesting to me to see why people start a blog.
There are literally millions of people that blog and that blows my mind.
But once you start a blog how do you keep it up and make it successful?
Why I Blog:
For me, it's a great outlet.
I love writing and reading blogs and love a way to express myself.
I continue to blog because of the community and friends you make.
Writing is a huge passion of mine. (As In I would love to BE a writer.)
Also, I just want to put everything I love or find funny or memorable out there. That way I will never lose it.
Why they blog:
I started blogging because I was reading blogs regularly and decided
that I wanted to be a part of the cool club. 1 year later and here we
are! Besides, if I hadn't started blogging then I never would have
found Helene, and my life would not be complete.. obvi.
I started blogging to share my travels with my family and friends and from there, I realized I fell in love with the blogging world. I love meeting new people through my blog and found like-minded people all over the world. It's such an adventure and I've made some great connections and friendships throughout my years blogging.
I am still pretty new to blogging, but I started for a couple of reasons. First, I wanted to be able to record our lives…information about our kids, what we were doing, and how I felt at the time. I wanted something my kids could look back on and read someday. Second, I had been reading a couple of blogs for years and I grew to think of them as friends. I thought it might be fun to be able to connect with other people with the same interests.
I started blogging as an outlet for me. I love to write things down and share my thoughts with people who want to listen. What I didn't expect was to form so many friendships and meet so many incredible people. It still amazes me today.
I initially started blogging because I wanted somewhere to document our life being engaged. My blog was originally called The Vintage Modern Bride and has just given me so many opportunities to meet people and companies that I probably would've never had the chance to meet otherwise.
Blogging tips:
My blogging tips are to stay true to your voice and what you want to
to say no matter what other people think and to network with other
bloggers to get yourself out there! I swapped buttons alot when I first started and it helped grow my readership.
I've found that the best blogs I read all have one thing in common, they are genuine. I think blogging is all about being yourself and at the same time putting yourself out there for the world, which in my experience, has opened the door to so many great relationships and adventures
Hmm….I am not sure I'm a good person to ask for blogging tips, but I guess I'd say to just be yourself. Be open and honest. Be friendly and respond to comments when you can. I think that is the best way to really connect with other bloggers and make real lasting friendships.
Some blogging tips from someone who just started in the middle of October would be to just be yourself. I have never felt so accepted and respected as who I am than I do when I open my heart and share pieces of myself with the people who have chosen to follow along. I also suggest finding awesome sponsors who won't just throw you on their side bar, but will interact, support, and encourage you. The bonds that you form and the help that these ladies provide is just amazing.
Some blogging tips I have are to stay true to yourself, find your voice, and get out there and meet the people! Be chatty on Facebook and Twitter and get to know what your readers want. You'll be happier (and they will too) that you did!
My tips:
Be Yourself. Even if you are weird, like me.
COMMENT. How can you connect with other people without leaving them a comment. And not one of those "Hey, I'm following you, come follow back?" Ain't nobody got time for that.
Join a link up. It's a great way to meet other bloggers and to get more traffic to your site. But please, follow the rules. Nothing makes the host more mad.
Write about what you want. But have a niche. It's fine if you're all over the place but people will come back again if they know they can count on you for ____fill in the blank.
Grab a button and Link up!
BLOG ABOUT ANYTHING!
Visit at least 2 other blogs and have fun!
document.write('