They always say…. "It's Better to Give than to Receive"
Well, I don't always agree, but in this case I do!
My first ever group giveaway!
And let me tell you, it's HUGE.
Like Bigger than the butts in Baby's got Back.
You feel me?!
Plus it's full of amazing ladies and their swag!!
So get you some!
I'm more excited than a kid on Christmas!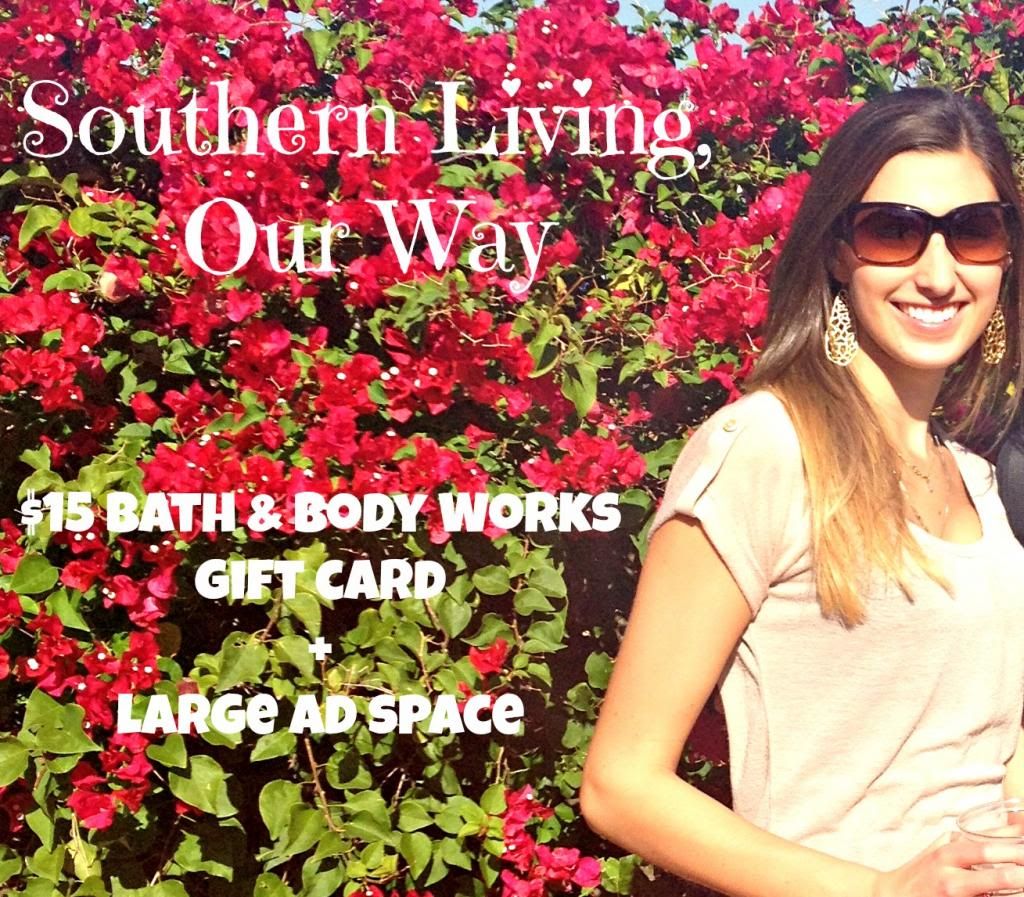 Alexa from Southern Living, Our Way
$15 to Bath and Body Works + Large Ad Space!
Follow/Facebook/Twitter
Megan from Just a Small Town Girl
$5.00 Starbucks gift card + 1 month large ad space
Follow/Twitter/Facebook
$15 Bath and Body Works Gift Card!
$5 to Starbucks + 2 months medium ad space
$10 Shop Credit to Vintage Modern Moments
Subscription to REAL SIMPLE magazine
Kristen at Making Each Minute Count
$10 Target Giftcard
Kelsey at Stories of Kel
2 months premiere ad space
Natalie from At Home with the Hinkeys
$10 to Target
Katie at Simply Call Me Sylvia
Hand Knit Scarf
Alex at If ands & Butts
1 Month ad Space
Sarah at The Fontenot Four
1 month large Ad space
Stephanie at Bourbon and Glitter
Pampered Chef Prize Pack