When you have a blog or website you might wonder:
How can I stay consistent and motivated?

How can I make money?
How can I actually get people to follow me on social media or subscribe to my email list?
The answer is simple: traffic.
Getting people to read what you write, share it, and come back again and again is what we strive for. If you can grow your traffic, you can get more people to follow you. If you can get more people to follow you or subscribe to your email list, you can sell them a product and make more money. It all circles around to getting more page views.
But how can you do it? How can you grow your traffic, especially when you're trying to manage all your other blog tasks?
You hear that content is king, and you just need to write great stuff in order for your traffic to soar. But I remember when I first started and I felt like I was writing kick ass articles and NO ONE was reading them. I felt deflated instantly.
When I learned what worked online or gaining traffic, everything changed. I felt more motivated to write, I had a sense of purpose, and I was able to make more money than ever before.
I'm excited to share my strategies with you with a new, free webinar: Turbocharge Your Traffic.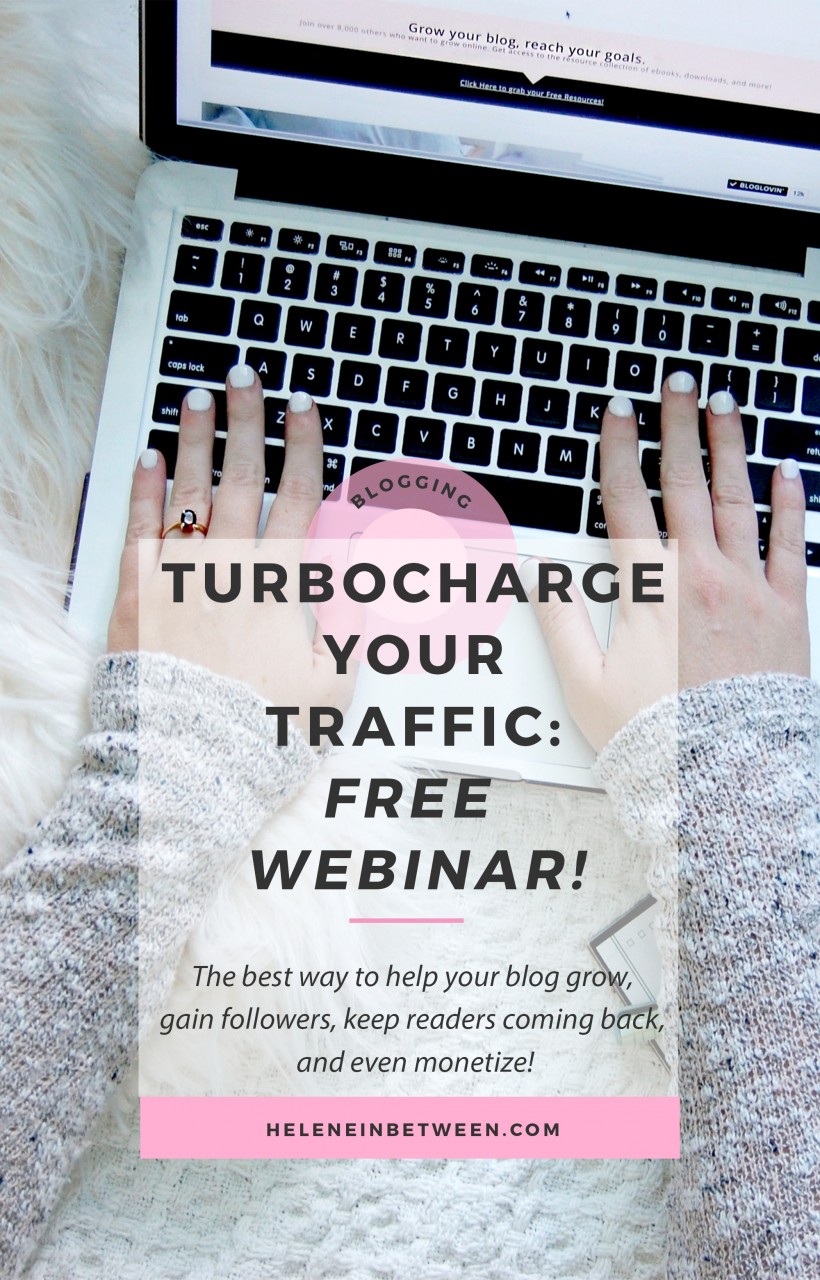 Here's why I'm so excited about this webinar, so often we're focused on how to increase traffic and we spend so much time on the wrong strategies. I want to give you my simple, fool-proof system that any blogger, in any capacity can follow.
Here's what I'll be covering:
My fail proof strategy to generate new traffic
How to stand out in what seems like an endless sea of bloggers
My sure fire method to get readers coming back again and again (how to get people to stick around!)
How to stay motivated and consistent on your blog
The best way to grow, with a group of targeted, engaged followers
You CAN generate massive amounts of traffic- even with a full time job, a busy social calendar, or just not enough hours in the day.
The truth is, a successful, profitable blog is built on one thing: traffic (aka page views.) This free webinar aims to help get you there.
Here are the details:
When: Wednesday, September 7th at 7pm CST (8pm EST, 5pm PST)
Where: Online! Register here.
How: Once you're registered I'll email you with all the details.
Cost: $0.00
Fall always makes me think of back to school, and ramping up attention to my blog. I am ready to start seeing a real difference and making my blog more prominent. This webinar is going to help you kick-start your traffic and see a real difference, fast.
I promise to deliver some kick ass content that helps get you results. Traffic is the best way to grow your audience, monetize your blog, and Join me by entering in your info below!